30. Juni 2009 Mahdi
Ok, vorweg, er erfindet das Rad nicht neu, auch kein Hoverboard oder sowas. Es ist ein klassisches Hip Hop Album mit Boom Bap Beats. Wer sowas nicht mag, nicht kaufen. Wer noch Hip Hop mag und nach einem dopen Hip Hop Album sucht, das aus halbwegs zeitgemäss klingt, nicht aus Atlanta ist und nicht "feminin" ist etc.(kurz: für alle die nix mit J5,Kanye, T.I. und sonstwas wirklich anfangen können) Alchemist- Chemical Warfare, cop it! Vor allem für die vielen DJs da draussen…checkts euch das Album, ihr müsst dann auch nie wieder im Roxy irgendwelche Tracks aus den 90ern spielen. Feels the same, just that it's brand new!
Tags: Alchemist, Chemical Warfare
Kategorie
Allgemein
|
1 Kommentar »
13. Juni 2009 Mahdi
BISTDUGELÄHMTSCHWEINDI!! WASFÜREINENUMMER!!! WHITE PREMO IN FULL EFFECT!!!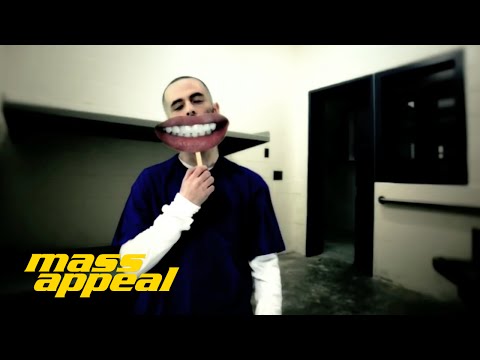 Tags: Alchemist, How the west always wins, Left Coast Best Coast, True Shit, West Coast Fresh Coast, white premo
Kategorie
Video
|
3 Kommentare »
27. November 2008 Mahdi
Alchemie, Alchemist etc. das hat alles arabische Wurzeln. Das arabische Wort dazu ist al-kimia, also irgendwas umwandeln, abgewandelt wurde kimia zu Wunder, was mir meine 2 Stunden Arabisch und 26 Jahre persische Muttersprache sagen. Auf gut Deutsch, jemand der aus Scheisse was gutes machen kann. Der Alchemist ist dann jemand, der aus Scheisse Gold machen kann, oder einem soso Autor viel viel viel Geld. Was das alles jetzt mit irgendwas zu tun hat?
Alchemist - Therapy(feat. Evidence, Blu, Talib Kweli & Kid Cudi)(gefunden auf nahright.com)
Also der weisse Primo mit my favourite rapper, your favourite rapper, the rapper's rapper rapper und everybody's favourite rapper. Better living through Alchemist. West Coast!
Tags: Alchemist, blu, Evidence, kid cudi, talib kweli
Kategorie
Allgemein
,
MP3s
|
2 Kommentare »