8. August 2010 Mahdi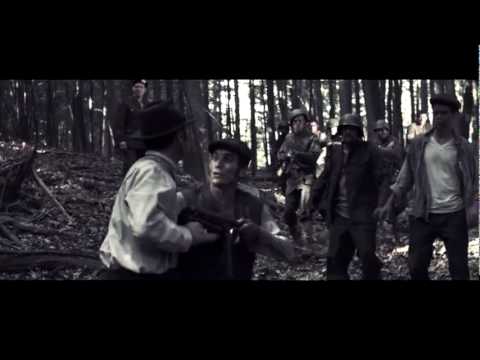 Grosses Video, Grosse Nummer, aber mit Abstand nicht die beste am Album und damit und daher grosses grosses Album. Kaufen!
Tags: How I got over, The Fire, The Roots
2 Reaktionen zu "The Roots - The Fire"
toxiclemon
Am 9. August 2010 um 18:07 Uhr

stranges video - beim ersten mal ansehen blieb meine wahrnehmung hauptsächlich auf den 2.weltkriegästhetik im kino format.
beim zweiten hinsehen wurde es dann schon enorm bitter: sklavenarbeit, kannibalismus und mord ist harter stoff - wobei ich von kriegsverbrechen in form von kannibalismus nur von einem anderen gebiet, zu einer späteren zeit kenne.

die bedeutung des endes bleibt mir verborgen - vielleicht hät ichs aber sonst kein zweites mal angesehen.

wie das schicksal so will, hät ich ja grad heute morgen beim lesen der frühstückszeitung wieder mal zum "thema" nationalsozialismus - welchen man mal wieder in meinem lieblingsport salonfähig machen wil - kotzen können. dazu siehe: http://tinyurl.com/32upcf3 (link auf zeit online).

p.s. meine faves am neuen the roots sind How I Got Over (feat. Dice Raw) & Right On (feat.Joanna Newsome)

nizzl
Am 14. August 2010 um 01:49 Uhr

erklärung zum video laut regiseur:

"The Fire chronicles a post-apocalyptic death march set in 1945 during the final stages of World War II in Europe. After a cataclysmic event renders the war futile, a paramilitary splinter group — led by a Kurtz-like figure known as The Commodore — forces the transfer of young men who will be used as labor…and food. The last survivor of the march receives a mysterious White Box which holds the key to survival."

ich finds auch strange .. also im zusammenhang zum track.. passt nicht so find ich.. bzw gehen die aussage von video und der nummer einander vorbei.. aber ja den Track selber find ich wahnsinnig nice und das gemeinsame Album wird auch sicher super..
Einen Kommentar schreiben