18. Juni 2010 Mahdi
Ich mag Lakers im Grunde nicht(gut, gegen Lakers habe ich nichts, eher gegen Kobe, aber das auch immer wieder weniger), aber allein wegen dieser Pressekonferenz von Ron, weil er nach dem Spiel seiner Hood, seinen Ärtzten und seiner Psychiaterin(meinte wohl Psychologin) dankt und wegen sonst allem, was wir dank Ron erleben durften….man kann damit leben. Ausserdem gab es danach schöne Riots in LA. CPT-QBC Alliance!! The Bridge will keep shining!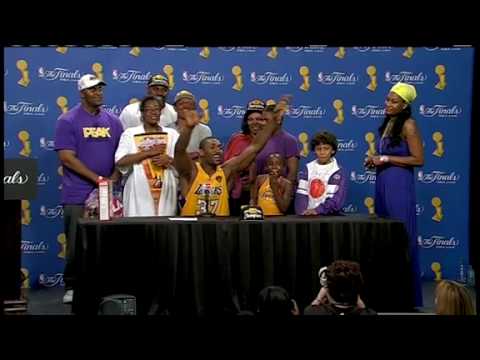 Tags: NBA Finals, queensbridge, Ron Artest, Screwball
Kategorie
Sport
|
1 Kommentar »
28. Mai 2010 Mahdi
Grösste Aktion ever von RonRon. Queensbridge in the building.
Tags: NBA, queensbridge, Ron Artest, Screwball
Kategorie
Sport
|
1 Kommentar »