1. Dezember 2011 Feux
Dj Chrisfader, Testa und DBH haben sich auf ein Packl geschmissen und die wildestens Grooves der 1920er unter dem Titel "Restless Leg Syndrome" verwurstet. Geht ins Tanzbein!
Das "Swapping Swingers" Vinyl kann man unten via bandcamp ordnern!
soundcloud.com/duzz-down-san-records/swapping-swingers-ep-snippet
duzzdownsan.com/artists/restless-leg-syndrome/
The concept behind their joint-venture is quite simple: Take an old genre of music, sample and flip it into dancefloor-ready beats, from HipHop to House. In the case of their debut EP "Swapping Swingers" the focus is on the Swinging 1920s. Now, Restless Leg Syndrome captured that musical vibe in the hopes of turning 2010s dances similarly rowdy!
Tags: 1920, beats, chrisfader, D.B.H, Restless Leg Syndrome, Swapping Swingers EP, testa
Kategorie
MP3s
|
1 Kommentar »
16. August 2011 Feux
huihui. nach Nummer 1 im Juni wurde heute Vol. 2 der Duzz Down San Beatcompilation Serie "Duzz Up" gedropt. Das war sogar mir zu schnell und deshalb gibts drauf auch keinen Beat von mir. Aaaber massig neuer und frischer Stuff von bekannten und unbekannten Gesichtern der Duzz Down San Familie.
Tags: beats, brostep, chrisfader, dusty crates, Duzz Down San, gikko, glitch, hip hop, instrumental, melik, minor Sick, mirac, mono:massive, pdf, simp, testa, whateverstep
Kategorie
MP3s
|
0 Kommentar »
23. Februar 2011 Buzz
limited editen vinyl
Allgemein
|
0 Kommentar »
14. Dezember 2010 Feux
"…am 13.12.2010 released er mit "!Verrückt! – Locobeatz Vol. 1" ein 19 Instrumental und 1 Exclusive Track starkes Album, das im Vergleich mit beinahe allen derzeit in Österreich releasten Alben, internationale Qualität aufweist. Hier muss erwähnt werden, dass alle Beats (2006 – 2010) bereits auf Tonträgern erschienen sind auf denen zuvor Lenny Diko (CAN), Daddy Freddy (JAM), Mnemonic (USA), BWSE und die Österreicher Hinterland, Staummtisch, Average & Huckey, Stixx, Digga Mindz und Def Ill."
MP3s
|
1 Kommentar »
15. Oktober 2010 Buzz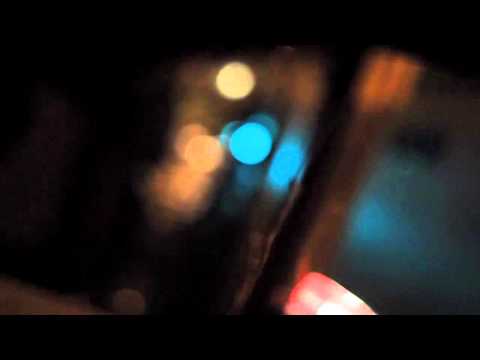 Aus dem neuen Album: Robot Koch - Songs For Trees And Cyborgs
Get the Vinyl HHV.DE
Tags: beats, HHV, PMC, Robot Koch
Kategorie
Allgemein
|
1 Kommentar »
21. Oktober 2009 Feux
Die Mastaplan Instrumentals sind nun endlich auf iTunes und sämtlichen Online Stores erhältlich. Für alle mit Eiern also.. "bewegts eicha maus und kaufts eich des!".. für alle ohne Eier gibts limitierte Zeit (bis Mo nächste Woche) das ganze Ding in jeder gewünschten Qualität auf feuxandmirac.bandcamp.com zum freien download.
Tags: beats, boom bang, feux, katsching!, mastaplan instrumentals, mirac, super dope
Kategorie
MP3s
|
0 Kommentar »
16. Oktober 2009 Feux
Mono:Massive - Basement Goodies Vol. 1 (mixed by Dj Sight) .."a nice lil mix by dj sight featuring the finest selection of mono:massive beats produced within the last few months." sweeeet!
Tags: basement goodies, beats, DJ Sight, Duzz Down San, instrumentals, mono:massive
Kategorie
Mixes
|
1 Kommentar »
16. Juni 2009 Manuva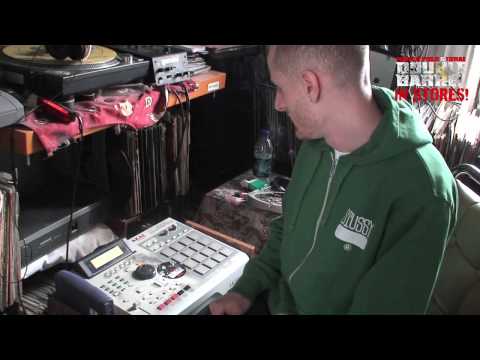 schön abgegriffene MPC… und der beat ist nice.
Tags: beats, marco polo
Kategorie
Video
|
2 Kommentare »
20. März 2009 Feux
(updated link!)
fLako - First Spaceshit On The Moon ugh.
visit kwatro.info.
Tags: beats, beattape, download, First Spaceshit On The Moon, flako, up my alley
Kategorie
Downloads
,
MP3s
|
5 Kommentare »