5. März 2010 Manuva
bin ja gerade in der selben stadt wie DOOM, die tickets sind aber schon woooochen lang ausverkauft . . . egal, ich weiss was ich heute abend mache . . .
vielleicht komm ich die tage noch dazu von der banksy premiere hier zu schreiben, auf der ich gestern war . . .

Missed out on tickets for DOOM on Friday?
Watch the live broadcast LIVE from 9pm
Sónar's annual dance and electronica warm up weekend returns for two nights in pure Sónar style. The weekend will be headlined by the enigmatic North American MC / producer DOOM, and French techno music producer / DJ Laurent Garnier.
This year, for the first time, Red Bull Music Academy will programme the Studio Theatre Stage solely from its participants, representing some of the most exciting emerging talent from around the globe.
Expect all time dancefloor classics, striking multimedia performances and some big surprises - unmissable.
Tags: Doom, doon, livestream, sonar, Video
Kategorie
Live
|
1 Kommentar »
24. Februar 2010 Manuva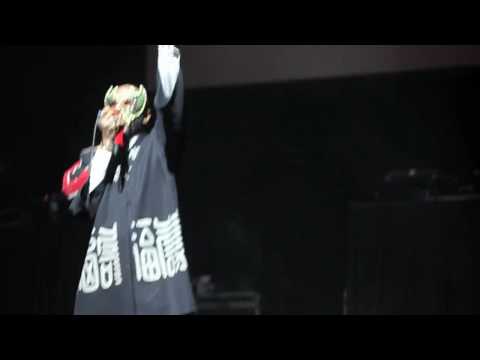 folgendes problem: ich bin zur gleichen zeit in einer stadt, wo DOOM einer seiner raren europashows spielen wird. kein gutes gefühlt. ob er dann auch wirklich kommen wird und auftritt, ist aber eh auch die frage und steht in den sternen… ich kenn schon einige videos, wo ein fakeDOOM die bühne betritt und solange playback rappt, bis das publikum es zu bemerken beginnt und naja… man kann sichs vorstellen. wenn der fakeDOOM allerdings der da oben ist, wäre das gut auszuhalten….
Video
|
2 Kommentare »