25. Juni 2012 Mahdi
Da Miami gewonnen hat, ein grossartiges Video(warum macht Nike immer alles richtig bei der Werbung?)
Weiters, das schönste was es im Internet gibt, Dan LeBatard Rants
Tags: Dan LeBatard, Lebron James, LeBron's Ringmaker, nike
Kategorie
Sport
|
0 Kommentar »
23. Mai 2009 Mahdi
Es ist jetzt irgendwas mit 5.50h und ich habe nach dem Heim kommen noch irgendwie im Internet die letzten 3 Minuten der Conference Finals angeschaut. Alles oder nichts, Cleveland eh schon 1-0 hinten und Heimvorteil verloren, dann noch 95-93 hinten mit genau 1 Sekunde zu spielen, nehmen Time Out, inbound pass zu Bron, Dreier Fade Away Jumpshot(!!!!!!!!!!), Buzzer(Dreier Fadeaway beim Buzzer!!!)…history baby..history…ich habe noch immer keine Worte dafür. Vielleicht gibt es morgen schon Videos, auf jeden Fall anschauen…and I witnessed history…NBA Playoffs…where legends are made!
Scheissdirinshemdoida!! Das gibt es nicht was er gemacht hat! Das gibt es nicht!
Video(danke!)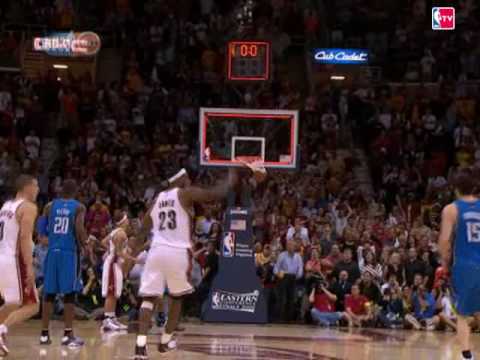 Tags: Heir to the throne, King James, LBJ23 is a legend, Lebron James, NBA Playoffs, Scheissdainshirnpoidadasgibtesnicht
Kategorie
Sport
|
2 Kommentare »
29. März 2009 Prokobeats
Daaaaaaayum!
Tags: Lebron James
Kategorie
Allgemein
,
Sport
,
TV
,
Video
|
2 Kommentare »