14. März 2011 Supercity
wie jedes jahr im märz geht´s im zillertal / mayrhofen bei den aesthetikern mal wieder ordentlich zur sache!
our very own dj buzz ist morgen dienstag mit cosmic war of the planets zu gast, mit im gepäck auch herr dorian concept, der auch seine eigene show zum besten geben wird und auch partner in crime the clonious mitgenommen hat. texta spielt live mit sk invitational, abby lee tee und feux sind auflegend zu gast, staumtisch und hinterland rappenderweise das wetter wird schön, schnee gibts auch genug, das scottys hat seine alk vorräte hoffentlich aufgestockt und eigentlich bleibt nur zu sagen - wer in der nähe ist / wohnt oder eine woche / wochenende boarden gehen will, sollte sich den wängltängl 2011 zu gemüte führen! details online und jetzt film ab!
Tags: aesthetiker, cosmic war of the planets, Wängl Tängl
Kategorie
Party
|
0 Kommentar »
25. Februar 2009 Buzz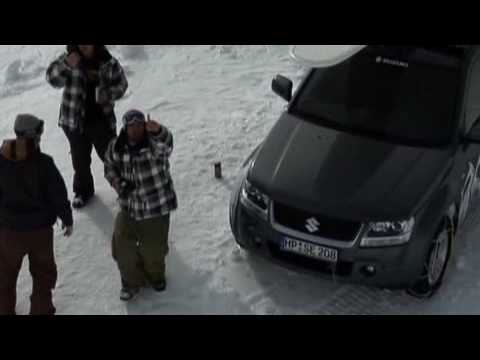 Freu mich heuer schon extrem auf a chillige Woche in Mayerhofen! Hier der offizielle Mainteaser zum anschaun und an Gusta holen. Am Freitag spielen wir dann Waxolutionists mit Liveband mit niemand geringerem als Masta Ace (Brooklyn, NY) & EDO.G. (Boston). Weitere und genauere Infos über die ganze Woche könnt Ihr Euch direkt von der Ästhetiker Seite holen!
Tags: Ästhetiker, Edo.G, Masta Ace, Wängl Tängl, Waxos Live
Kategorie
Allgemein
|
1 Kommentar »